Description
Edit
The Boss Pit is an excellent source for farming frequently needed items –
Strength +25

Philter of Pure Testosterone and

Damage +60

Harold's Homemade Halberd for instance!
How it works
Edit
You can attack one stage of one boss every day. Each subsequent stage is locked until you have successfully completed the previous one – beat stage 1 today to unlock stage 2 for tomorrow.
Boss Details
Edit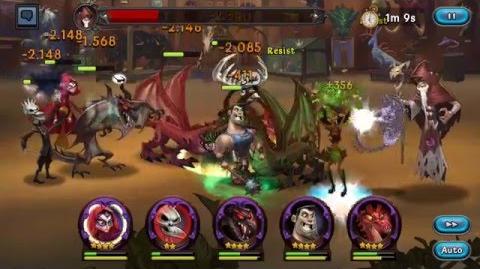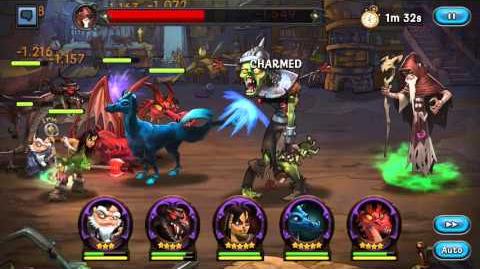 A necromancer boss who summons ghosts with varying damage-type immunities.
Stage 1
Immune to: Slashing Damage, Piercing Damage
Stage 2
Requires: Slashing Damage, Necrotic Damage, Toxic Damage, Electric Damage
Stage 3
Requires: Damage Over Time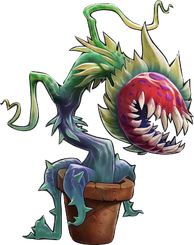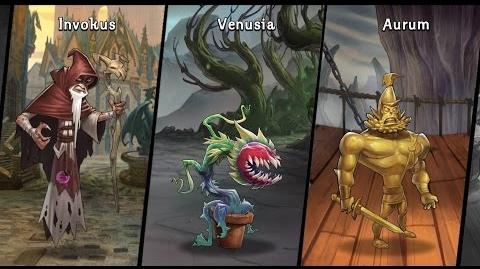 A hero-eating plant boss who hides in her pot.
Stage 1
Requires: Tasty
(Hint: Turn off "Auto" when Venusia is in her pot. When she rears up to eat a tasty hero, turn Auto on. When she goes back into her pot, turn "Auto" off again.)
Stage 2
Requires: Bashing Damage, Knockback
(Hints: Using Golden Genie to fight this stage is just a piece of cake. Polemaster in the front of your party makes this screen easy.)
Stage 3
Requires: Fire Damage, Slashing Damage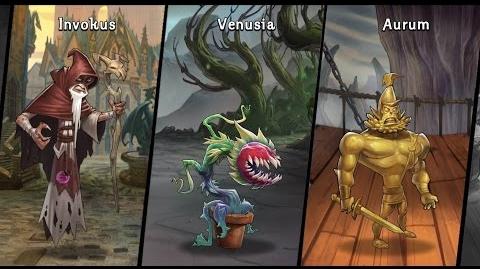 A giant boss made of living metal.
Stage 1
Requires: Heavy
Stage 2
Requires: Ranged Attack
Stage 3
Requires: Piercing Damage
(Hint: Turn off "Auto" when Aurum's shield is active. When the blue bar is gone, or nearly gone, turn "Auto" on and the white skills of the Heros will weaken Aurum. Turn off "Auto" again when the shield returns.)
Stage 1
Stage 2
Stage 3
Umlaut's My $@&#%
Video Game Hell
Abysmal
Sadistic
Brutal
Unbearable
Wretched
Nightmare
Ludicrous
Insane
Really Freakin' Hard
Harder Than Hard
Hard
Medium
Easy
| | Stage 1 | Stage 2 | Stage 3 |
| --- | --- | --- | --- |
| Video Game Hell | | | |
| Abysmal | | | |
| Sadistic | | | |
| Brutal | | | |
| Unbearable | | | |
| Wretched | | | |
| Nightmare | | | |
| Ludicrous | | | |
| Insane | | | |
| Really Freakin' Hard | | | |
| Harder Than Hard | | | |
| Hard | | | |
| Medium | | | |
| Easy | | | |
| | Stage 1 | Stage 2 | Stage 3 |
| --- | --- | --- | --- |
| Abysmal | | | |
| Sadistic | | | |
| Brutal | | | |
| Unbearable | | | |
| Wretched | | | |
| Nightmare | | | |
| Ludicrous | | | |
| Insane | | | |
| Really Freakin' Hard | | | |
| Harder Than Hard | | | |
| Hard | | | |
| Medium (L 56) | | | |
| Easy (L 55) | | | |